Happy final Friday of 2017 everyone! For today's Friday Favorites, I'm highlighting some of my favorite things throughout the year. I encourage you to reflect upon your 2017 and do the same!
Best Television Show: This is Us
I watched the pilot episode of this show when it first aired but then got busy and forgot about the show. I came back to This is Us midway through the season and fell in LOVE with it. Randall Pearson may be my favorite character of all time, and he constantly causes me to cry my eyes out. It's a beautifully-written show, and I'm so excited for it to come back next week.
Best Television Quote–William from This is Us
The "Memphis" episode of This is Us is painfully beautiful. While Randall's apology for his Oprah joke was a completely endearing quote, nothing beats William's last words.
Best Binge Watch–New Girl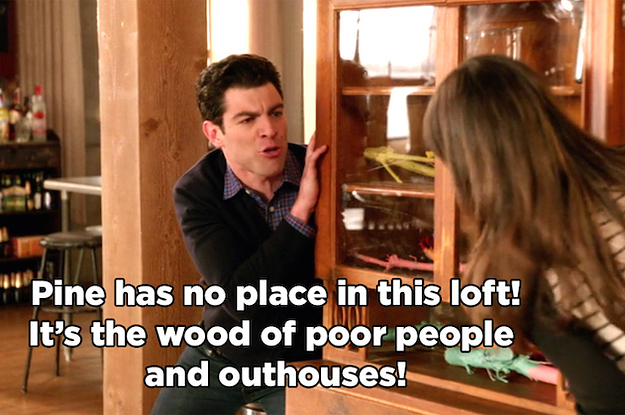 Macy from To Travel and Beyond has been telling me for years to watch New Girl, and I finally started. It's AMAZING! I laugh so hard at every episode, and I'll be so sad when I've watched all of them. Well, actually, I'll probably just watch them all again!
Favorite Song from 2017: "Feel It Still" by Portugal. The Man
This song makes me wish that I still choreographed for a dance team because I think it would be so much fun for a routine. In the meantime, I enjoy head-bobbing to it in the car.
Favorite Movie of 2017: Beauty and the Beast
I didn't get to the movies a lot during 2017, but I managed to see Beauty and the Beast twice! I have always loved the original cartoon, and I thought that the live-action was done beautifully. Gaston was fantastic, as was Lumiere (oh Ewan MacGregor), and I'm always thrilled when Audra McDonald is in a film. The Beast's voice was incredible, and man, I didn't realize anyone from Downton Abbey was so handsome (gotta start watching it!). Weirdly, the only actor that I thought fell a little short was Emma Watson (even though she perfectly looked the part)…but I still thought the movie was just magical!
What were some of your favorites of 2017? Linking up with A Little Bit of Everything!