Believe it or not, I actually finished some books in the past month!

Here's what I thought of the two books I finally finished: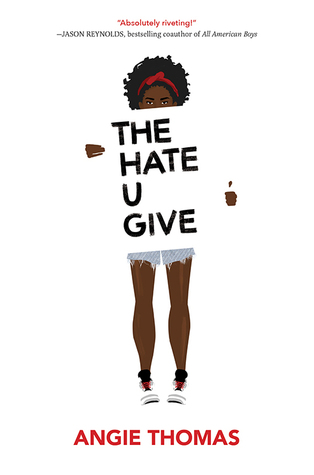 In The Hate U Give, Starr Carter witnesses her childhood friend die after being shot by a police officer. This incident forces Starr to examine her past and look further into the state of her friends, family and community.
The message of this book is truly powerful and very fitting, given the sad state of the world today. I thought the characters were believable and entertaining (and sometimes heartbreaking), and I was very curious to see how everything would get wrapped up in the end. The problem with the book, however, is that I felt as thought it was too long. I feel like some of the scenes could have been eliminated in order for the book to be a little more succinct. But overall, a good read!
In One of Us is Lying, four students are accused of murder when one of their classmates suddenly dies while they're all in detention. As the investigation goes deeper, it seems as though each of the students would have reason to kill him…so which one is lying?
This book definitely kept me guessing until almost the very end. I thought that the murderer was a BIT of a cop out, but it still had a fascinating element to it. If you want to be transported back to high school and solve a mystery, then definitely give it a read!
What are you reading right now?