It's time for the May edition of TBB Asks! I love talking about all things entertainment, so this month's is just right for me!
Comedy or Drama?
I used to be all about drama, but now I lean toward comedies. Sure, I still watch Grey's Anatomy and Game of Thrones, but for everyday watching, give me Parks and Rec.
Fiction or Non-Fiction?
I'm all about autobiographies, so non-fiction for me. I mean, I typically prefer my autobiographies to be somewhat comical, a la Mindy Kaling, but still, I like the true stories.
Movies in Theater or At Home?
Definitely in the theater. I rarely get to go to the movies anymore, but I love going. The popcorn, the trailers, the lack of distractions…it's the best.
Musical or Play?
MUSICALSSSSS!!!!!!! Always always always musicals. Unless it's that one play on Broadway that John Krasinski was in. Otherwise, always musicals.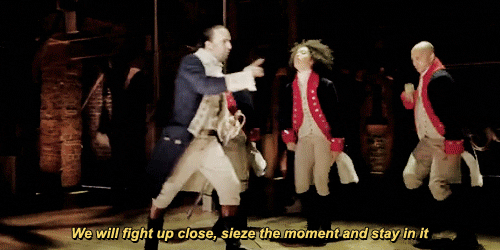 What Meal of the Day is Your Favorite to Eat Out?
Typically lunch. It's just easiest and isn't the kind of meal that's too early or drags on too late.
Favorite Book Ever Read?
Tuck Everlasting by Natalie Babbitt. It's a children's book, and it's just beautiful.
Game Night: Yes or No?
YESSSS! But I take Game Night really seriously. I don't have to win, but if you're not following the rules, then I'll get really bent out of shape.
Favorite Outside Game to Play?
Badminton, I think. I'm not really sporty, but that isn't too bad lol.
Favorite TV Series Ever?
Friends. Cuz they're there for me tooooooooooo….
Sitcoms Growing Up or Sitcoms of Today?
A little of both. It's funny how Full House is kind of cringey to watch now, but Boy Meets World totally holds up. And I love New Girl and some of today's sitcoms, too.
Miniature Golf or Bowling?
Either! They're both fun, and I'm equally terrible at both 😉
Favorite Movie Theater Candy?
Gummi Bears (as in, my favorite candy of all time)
How Do You Like Your Movie Theater Popcorn?
Dripping in butter, y'all!
3D Movies with Glasses: Yes or No?
Meh, it's rare that they're worth the 3D.
Favorite Genre of Books to Read?
Again, autobiographies.